http://www.kahnawake.com/gamingcommission/
In addition to probity checks, the Commission retains professional expertise to review the applicant's software and control systems to ensure fairness, accuracy and reliability.
The Commission must also approve the equipment to be used by an applicant and be satisfied of the applicant's solvency and continuing ability to meet its obligations to players. Applicants may be required to provide security in one or more of the forms provided in Part X of the Regulations.
Applicants who satisfy the Commission on each of these requirements may be issued an Interactive Gaming License or Client Provider Authorization. Section 39 et seq. of the Regulations enables the Commission to issue a temporary Client Provider Authorization, pending the completion of its investigations, under specific and limited conditions.
In addition to its initial investigations, the Regulations provide for the Commission to conduct ongoing monitoring of a permit holder's operations to ensure the games offered are being conducted fairly and paying out at a verifiable rate. The Commission works with an internationally known accounting firm in conducting this monitoring activity.
---
Membres de cette branche dans notre base de données
Langue: Français | Anglais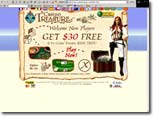 Casino Treasure
Jeux de Casino Internet en ligne gratuit ou pour de l'argent dans 15 langues internationales....


Information de casino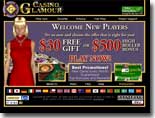 Casino Glamour
Bienvenue au Casino Glamour™, le plus important, le plus ancien et le plus populaire des casinos internationaux en ligne. Nous avons formé et entraîné...


Information de casino