Paypal
PayPal has quickly become a global leader in online payment solutions with 45 million account members worldwide. Available in 38 countries around the world, buyers and sellers on eBay, online retailers, online businesses, as well as traditional offline businesses are transacting with PayPal.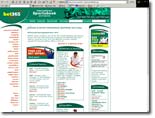 bet365
bet365, is the Internet and telephone betting division of the bet365 Group Limited, one of the UK's leading betting and gaming groups. The group has h...


Casino info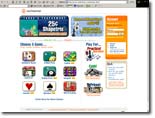 WorldWinner
WorldWinner offers something more than just card, strategy, arcade, sports and word games. WorldWinner hosts exciting tournaments in which players com...


Casino info